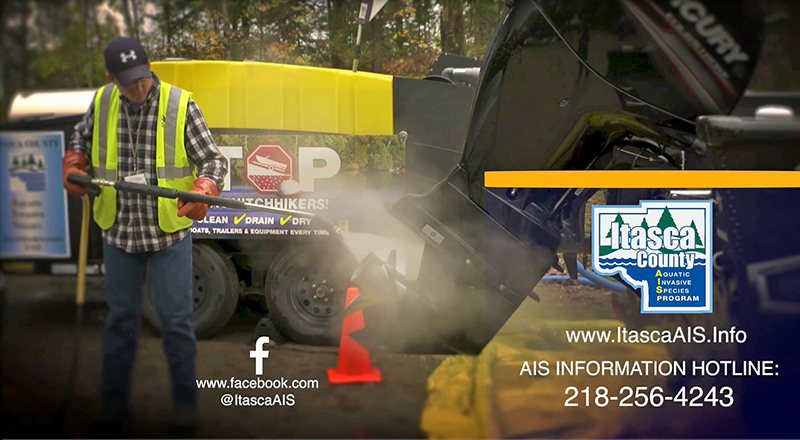 Aquatic Invasive Species (AIS) have become a very real threat to our way of life in the northland. The Itasca County AIS Program was created to meet these threats. We all must do our part to help stop the spread of AIS. Everyone needs to take personal responsibility for not spreading AIS.
This can be done by simply following these three steps.
Clean- Remove all plants, animals, and mud from your boat, trailer and other boating equipment (anchors, centerboards, rollers, axles). Dispose of unwanted bait, worms, and fish parts in the trash. When keeping live bait, drain bait containers and replace with spring or dechlorinated tap water. Never dump live fish or other organisms from one water body into another.
Drain
water from your boat, motor, live well, and bait containers before leaving the water access. You must remove the drain plug and leave it removed prior to leaving any water access and while transporting your boat.
Dry
everything, wipe with a towel before reuse.