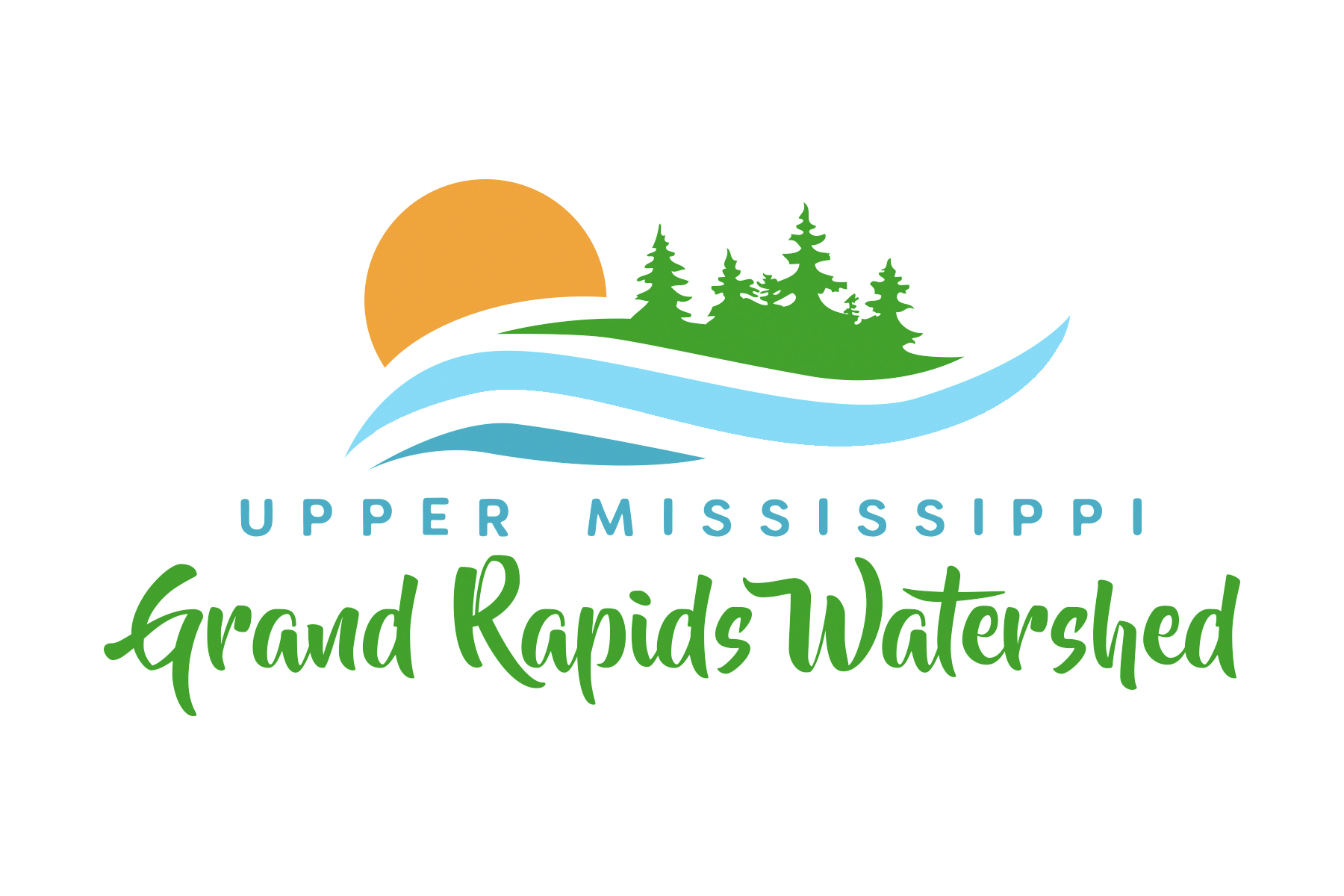 Upper Mississippi - Grand Rapids, One Watershed One Plan
In 2022, the Board of Water and Soil Resources (BWSR) awarded a One Watershed, One Plan (1W1P) planning grant to the Upper Mississippi River - Grand Rapids watershed. This will allow for a collaborative plan to look at the watershed, identify areas that might need water quality protection or improvements, and plan projects to make sure the water in this watershed is healthy for all of the important uses we rely on.
Advisory Meetings
The Upper Mississippi Grand Rapids 1W1P will be holding a series of topic meetings which will help advise this watershed plan. They will be held the second Wednesday of each month, 9:30am - 12:30pm.
The next advisory topic meeting will be held Wednesday, December 13th, 9am-Noon at the McGregor Community Center (41442 State Hwy 65, McGregor, MN 7760).
The agenda for the advisory meeting will be available soon.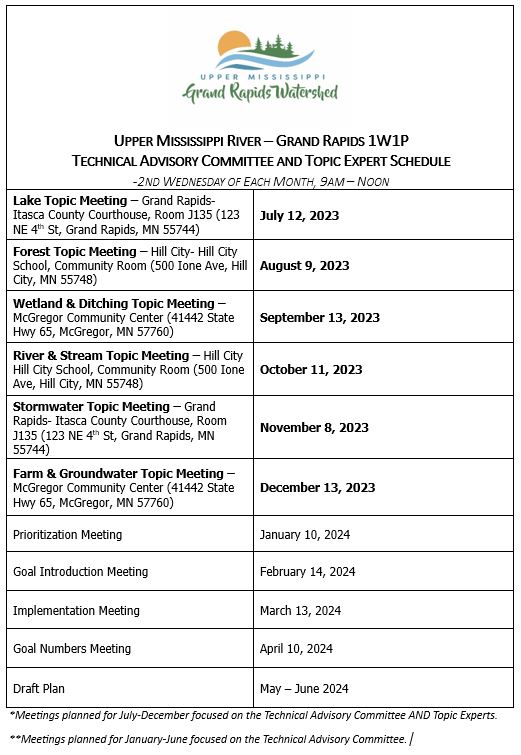 Policy Committee Notifications

The next Policy Committee Meeting will be held Thursday, Feb 29th at the Hill City School Community Room, 11:30am - 2:30pm.